Introduction
In a sense, the whole NXTerra KAN project is about "Climate Education," and there has been an explosion of books on the topic in the last several years.
Even where recent books are centered on Climate Justice, Eco Justice, and similar formulations, however, they are not repositories of useful materials for teachers.
As you explore the various Topic pages on this website, we hope you will encounter numerous specific examples and best practices for transformative teaching.
Beyond resources to use in the classroom, of course, lies the deeper question of pedagogy:  How we teach can be as important as what we teach (assuming we know what we are doing in terms of class planning, lectures, etc., of course!).
This section, which we intend to expand with the help of a network – see our invitation just below – offers teachers some resources on pedagogical practices.
Here you will find books and articles on innovative teaching that will introduce you to new practices in the classroom, that might make your courses more meaningful to students, and that could both model and inspire your students to embrace learning, teaching, and climate justice action for the rest of their – and our – lives!
We invite you to share your pedagogical resources with us by contacting John Foran [foran@soc.ucsb.edu] and Sarah Ray [sr1478@humboldt.edu].
Resources
Articles
Foran, John, Summer Gray, Corrie Grosse, and Theo LeQuesne, This will Change Everything: Teaching the Climate Crisis.  Transformations:  The Journal of Inclusive Scholarship and Pedagogy.  Special issue on Teaching the Future (28) (2) (2018): 126-147.
Allie Lowy, A 9-Minute Lesson in Environmental Literacy (December 10, 2018)
Svoboda, Michael, Books on teaching climate change communication, eco-literacy, and eco-justice (September 12, 2019).
Svoboda, Michael, Nine climate change books for educators, Yale Climate Connections, (September 10, 2019).
Books
We are indebted to the articles of Michael Svoboda cited above in identifying many of these books.  You can find useful accounts of each in his two articles.
Armstrong, Anne K., Marianne E. Krasny, and Jonathan P. Schuldt. Communicating Climate Change: A Guide for Educators. Ithaca: Cornell University Press. 2018.
Beach, Richard, Jeff Share and Allen Webb.  Teaching Climate Change to Adolescents: Reading, Writing, and Making a Difference.  London: Routledge. 2017.
Bigelow, Bill and Tim Swinehart, editors. A People's Curriculum for the Earth: Teaching Climate Change and the Environmental Crisis. Rethinking Schools. 2014.
Forest, Sherrie and Michael A. Feder, rapporteurs. Climate Change Education: Goals, Audiences, and Strategies: A Workshop Summary. National Academies Press. 2011.
Fretz, Eric J., editor. Climate Change Across the Curriculum. Lexington Books. 2015.
Goleman, Daniel, Lisa Bennett, and Zenobia Barlow. Eco-Literate: How Educators Are Cultivating Emotional, Social, and Ecological Intelligence. Jossey-Bass. 2012.
Hung, Chang Chew. Climate Change Education: Knowing, Doing, and Being.  London:  Routledge. 2014.
Jickling, Bob, Sean Blenkinsop, Nora Timmerman, and Michael De Dannan Sitka-Sage. Wild Pedagogies: Touchstones for Re-Negotiating Education and the Environment in the Anthropocene.  London: Palgrave.  2018. An article by the same authors can be found here.
Kahn, Richard. Critical Pedagogy, Ecoliteracy & Planetary Crisis: The Ecopedagogy Movement. Peter Lang. 2010.
Martusewicz, Rebecca A., Jeff Edmundson, and John Lupinacci, editors. EcoJustice Education: Toward Diverse, Democratic, and Sustainable Communities.  London: Routledge. 2014.
Meadows, Dennis, Linda Booth Sweeney, and Gillian Martin Mehers. The Climate Change Playbook: 22 Systems Thinking Games for More Effective Communication about Climate Change. Chelsea Green Publishing.  2016.
Meyerhoff, Eli.  Beyond Education: Radical Studying for Another World.  Minneapolis:  University of Minnesota Press.  2019.
Oxford, Rebecca L. and Jing Lin, editors. Transformative Eco-Education for Human and Planetary Survival. Information Age Publishing. 2011.
Sneideman, Joshua and Erin Twamley. Climate Change: Discover How it Impacts Spaceship Earth with 25 Projects. Illustrated by Mike Crosier. Nomad Press. 2015.
Shepardson, Daniel P., Anita Roychoudhury and Andrew S. Hirsch, editors. Teaching and Learning about Climate Change: A Framework for Educators.  London: Routledge. 2017.
Siperstein, Stephen, Shane Hall, and Stephanie Lemenager, editors. Teaching Climate Change in the Humanities.  London: Routledge. 2017.
Turner, Rita J. Teaching for EcoJustice: Curriculum and Lessons for Secondary and College Classrooms.  London: Routledge. 2015.
Wilby, Robert L.. Climate Change in Practice: Topics for Discussion with Group Exercises.  Cambridge: Cambridge University Press. 2017.
Winograd, Ken, editor. Education in Times of Environmental Crises: Teaching Children to Be Agents of Change.  London: Routledge. 2016.
Young, Rebecca L. Confronting Climate Crises through Education: Reading Our Way Forward.  Lexington Books. 2018.
Zabel, Ingrid H. H., Don Duggan-Haas, Robert M. Ross, Benjamin Brown-Steiner and Alexandra F. Moore, editors. The Teacher-Friendly Guide to Climate Change. Paleontological Research Institution. 2017.
Other Bibliographies
Richard Beach, Professor Emeritus of English Education at University of Minnesota, provides bibliographies of books and articles on teaching climate change and eco-literacy, respectively.
Climate Education Organizations & Initiatives
Association for the Study of Literature and the Environment (ASLE):
Alliance for Climate Education (ACE)
American Association for the Advancement if Sustainability in Higher Education
Earth Charter Initiative (UNESCO, UPEACE) – Online Certificate for Sustainable Development
In June of 2019 the Environmental Humanities Initiative at UCSB hosted another Nearly Carbon Neutral Conference — the Next-Earth Teaching Conference.
Here we provide some select video entries and invite you to explore the whole conference.
---
Climate Change: Who should be teaching it?  To whom should we be teaching it?  How should we be teaching it?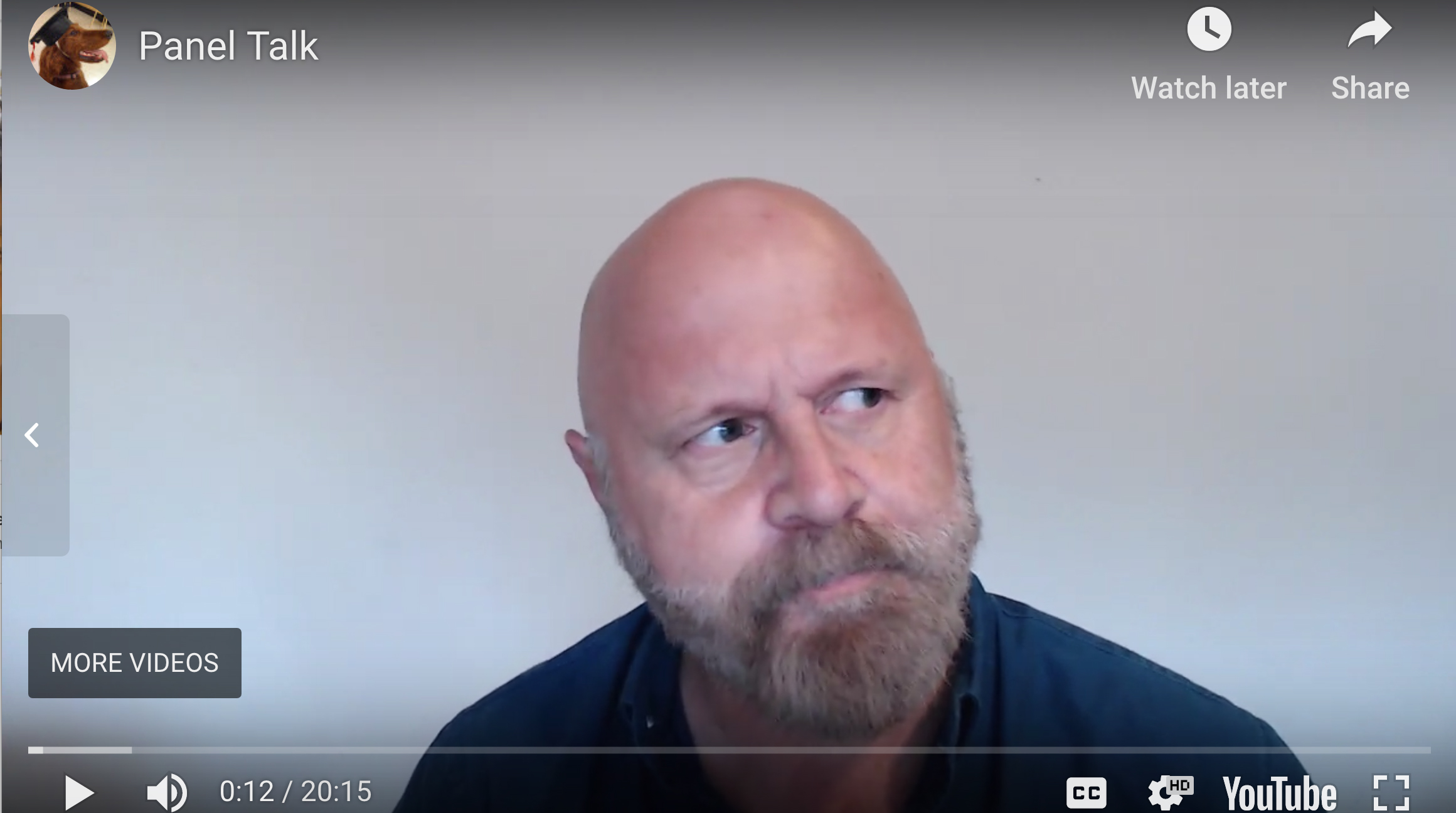 ---
Hot Potato, Hot Potato, Hot Potato Planet
In this video installment, Noa Cykman (M.A., Political Sociology, Federal University of Santa Catarina, Brazil) provides a fascinating theoretical critique of conventional modern pedagogical techniques and offers a number of new pedagogical techniques uniquely suited for teaching the climate crisis, critical sustainability, and climate justice.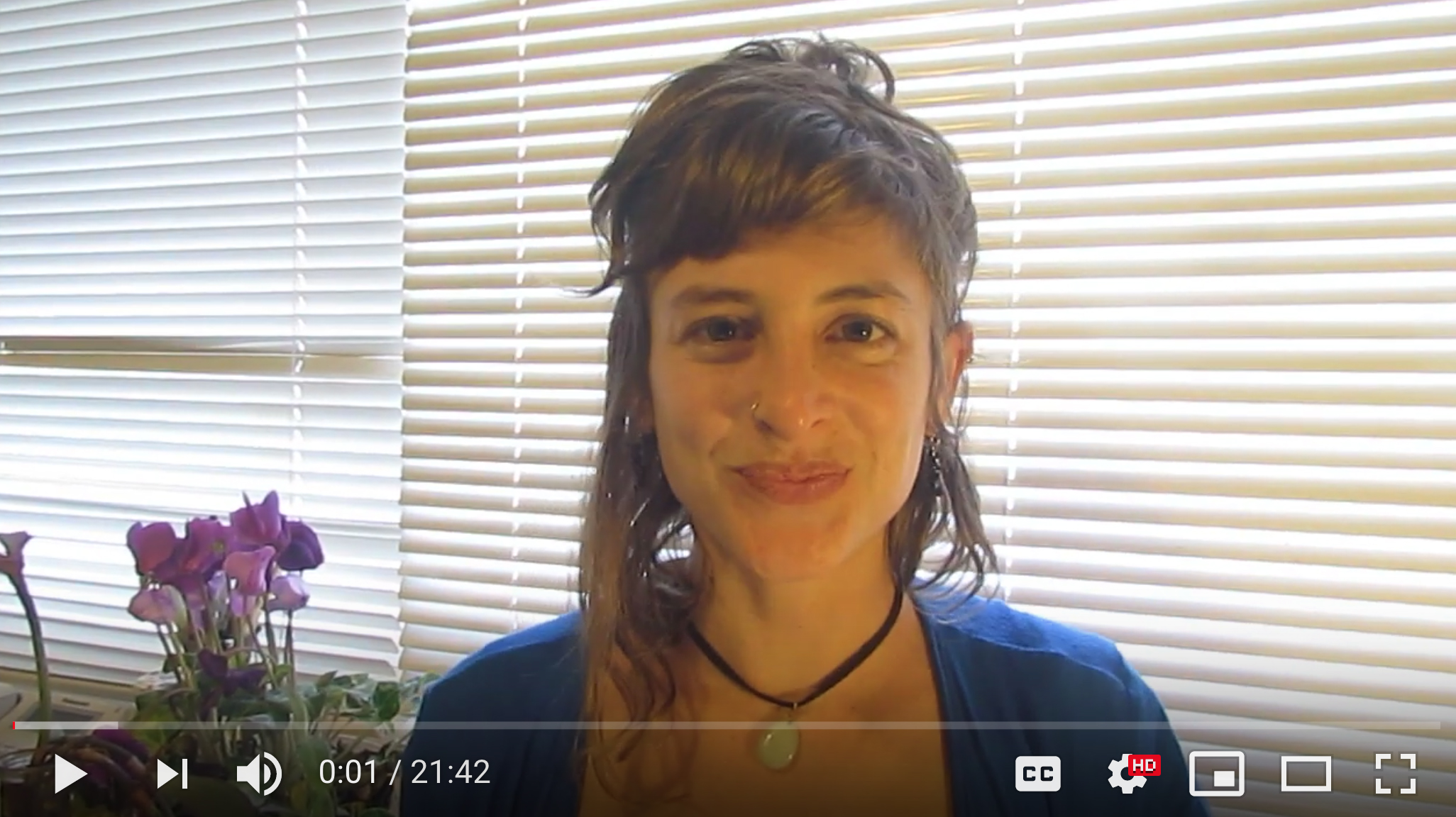 ---
An introduction to climate change in 60 seconds – The Royal Society
&

The American Academy of the Sciences (2014)
Climate Education Organizations
&

Initiatives